Testimonials
---
Here's what some of my athletes have to say: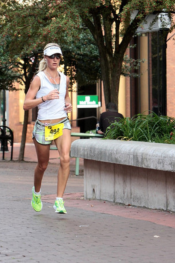 Marti Shea draws from her own prestigious career as a former pro runner and a current top world bike rider.She understands athletes and is able to incorporate the correct amount of different structures to get the most out of your personal performance.I especially appreciate her ability to create complex workouts and make them seem simple.Working with Marti has taken me, and my dreams, to the next level, and I can't wait to see where we go in the future."
Line Lauritsen Denmark
Seaside School half Marathon 2013; 1st OA
Leadville 10K run 2014; 2nd OA
Disney Princess Half Marathon 2011; 4th OA
Pittsburgh Half Marathon 2014; 8th OA
Barn Burner 100 mile mountain bike race 2014; 2nd OA
Mount Washington Hill climb road race 2013; 3rd OA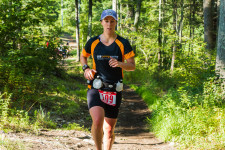 Marti has worked with me from day one to create and then adjust (and adjust again) a training schedule that works for me.  I am pretty much a non-runner who decided a trail marathon might be a fun goal.  Without Marti, I am confident in saying that I would not have had as much fun training and I definitely would not have felt as strong during both the season and the race!  She seemed to know exactly how much running I could handle and how to balance a running season with some fun time on the bike!  Now that I have completed my marathon, I am looking forward to planning a bike year with Marti's help!
 Megan Bouchard Gloucester, MA.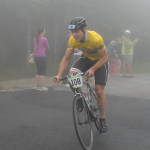 I've really had fun working with Marti. She is approachable, responsive, superbly motivating and packed with knowledge you can use. I went from 17th overall last year to 5th this year in the BUMPS series, cutting minutes off my climbs as a result of working with Marti.
Jason DeLorme Natick, MA.
2nd Overall Men's 30-39 age group
5th Overall Men's Division B.U.M.P.S 2013
Jason wore the leader's jersey for 4 races in 2013. 2013 Mt Washington time 67:40

In 2012 my first season of training with Marti, I took a whopping 20 minutes off my Mt. Washington time and finished 3rd in my age group for the event.This year in 2013 I not only rode Mt Washington another 5 minutes faster but I placed 2nd  Overall in the Female Division of the entire Bumps Series!
Marti has always treated me as an elite athlete, regardless of how I have seen myself. Her serious approach to coaching an athlete to excel against her/his own expectations, her unfailing confidence and insistence that I believe in my capabilities, has transformed me as an athlete. As a coach, Marti is approachable, kind, caring, real, modest, sympathetic and generous.
Trish Karter Milton ,MA.
1st Overall 50-59 age group Women's B.U.M.P.S
2nd Overall Women's Division B.U.M.P.S 2013       2013 Mt. Washington time 80:57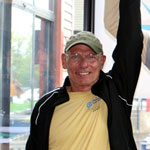 Marti,
Just want to thank you for your time , patience, experience as an accomplished climber and your love of the sport of cycling for getting my 70 yr. old body trained well enough to earn four podium finishes.
I've had many cycling coaches in the past —- none of which have ever gotten me to the competitive level of fitness as you. When planning my race strategy for the " Rockpile " I can only say " yes you do know every pebble on the climb " Once again thank you for training me to experience memories I'll never forget.
Dennis Marino East Boston, MA
3rd Overall Men's 70+ Division B.U.M.P.S 2013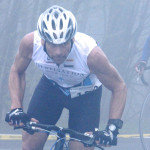 With Marti Shea coaching me this year, I was able to set PR 4 minutes faster up Mt Washington. I have always enjoyed being fit, have raced at collegiate and national levels but Marti has brought an energy and a very observant third person focus to my training and bike races.  Marti is on fire, very motivating and makes the whole effort fun. She  understands recovery and helped me successfully manage a chronic knee injury while significantly increasing training hours. Can't wait for next year! Thanks Marti!!
Bob Treadwell  Temple, NH.
9th Overall Men's 50-59 age Group B.U.M.P.S. 2013
25th Overall Men's B.U.M.P.S, 2013     2013 Mt. Washington time 80:11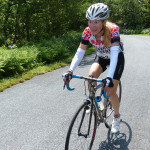 Marti tailored a program for me that helped me to not only accomplish some goals for this season but also put me in a much better position for next season! This was my second cycling season attempting some of these crazy hill climbs. With Marti's expertise I now understand so much more about proper gearing, how to train to work above threshold and when to back off.  Most importantly, thanks to Marti's knowledge for the first time in 5 years I am free of hip pain while on the bike!! Thank you Marti.
Mary Ruane  Winthrop, MA.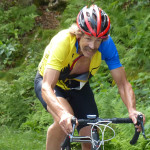 Marti's coaching made me a better rider, taught me a lot, and just as importantly was a bunch of fun!!
Craig Gardner  Fairbanks, Alaska
8th Overall Men's 50-59 age group B.U.M.P.S 2013
23rd Place Overall Men's Division B.U.M.P.S 2013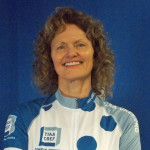 Wait…do you mean Marti coaches other athletes, too? She poured all her passion into helping me reach my goal, which was to perform my best in the Boulder Canyon Hill Climb Challenge. We had just 4 weeks to prepare and we live nearly 800 miles apart.  The progress I made in so short a time was astounding, due to Marti's scientific approach to training. My time on the bike boiled down to "quality" not "quantity".
Marti gave me specific instructions on how to approach the hill climb, breaking it down into bite-sized pieces, each one to be tackled with a certain power output, cadence, and body position. As I rode the hill climb I simply implemented her instructions, which alleviated anxiety and gave me confidence.
Marti's spot-on coaching hit every target: I felt fine at altitude. I beat my time goal by 10 minutes. And, exceeding my wildest expectations, my time was the fastest in my age group of 50-59. Winning a polka-dotted Queen of the Mountain jersey has been one of the finest, happiest experiences in my entire cycling life. I owe it to you, Marti!
Dana Scruggs  Indianapolis, IN.
1st Boulder Canyon Hill Climb Challenge 2013 (50-59)
"By far, this has been my best year of cycling. I trained less hours and was more efficient with each workout. No more long sufferefests!! Marti taught me how to ride smart and make the most out of each workout. Her program is easy to follow, extremely challenging and above all…..FUN!! This year I improved my Mt. Washington PR by 4 minutes and am looking forward to reaching the 'top notch' level next year."
Brian Dangle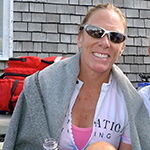 "A true athlete in all aspects. Marti has always been there to coach, inspire, and have a heart to heart in times of low self confidence. She always looks and focuses on the positive and encourages true spirit for competition at every level."
Sam Stephans, Bermuda
Runner/Triathlete/Cyclist
"I was a perpetual overtrainer before I met Marti, constantly exhausted and unable to attain my goals. In one season, Marti helped me to meet my goals with less training than I had done in prior years. More importantly, she made riding my bike fun again. I cannot image a coach who could take my goals more seriously or could apply more more thought, effort, skill, and knowledge to help me reach those goals. I would recommend Marti to any athelete, from elder to elite, who wishes to improve his or her performance and enjoy the ride along the way."
Tad Baum Acton, MA.
"I started working with Marti while recovering from Achilles Tendonitis. I was training for my first marathon and VERY nervous about training time lost due to this injury. Marti was extremely supportive, patient and encouraging. She provided me with an excellent training plan and was always available for questions and pep talks. I completed my first marathon and could not have done it without her."
Shari Hewson Beverly, MA
Marathoner/Runner
Copyright © Marti Shea Coaching